Mom Says She Heard Missing Daughter Crying On PhoneAt-Risk 14-Year-Old Missing Since Sunday
POSTED: 3:02 pm PDT August 18, 2011
UPDATED: 4:29 pm PDT August 18, 2011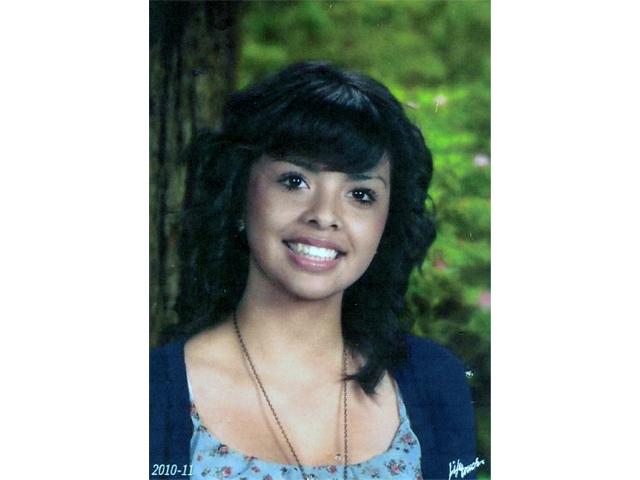 BAKERSFIELD, Calif. -- The Bakersfield Police Department is asking for the communityís assistance in locating an at-risk runaway juvenile.
Police said that 14-year-old Alyssa Millan has been missing since Sunday.
Police said she ran away during the night after a disagreement with her mother.
Millan is described as Hispanic, 5 feet 4 inches tall, weighing 130 pounds with long black hair and brown eyes.
She was last seen wearing a gray T-shirt and volleyball shorts.
On Wednesday, police said her mother received calls from an unlisted number from a man, and although there was not a conversation beyond the initial greeting, her mother thought she heard a girl, who sounded like Millan, crying in the background during one of the calls.
Millan is considered at-risk due to her age and the suspicious circumstances surrounding the phone calls.
Anyone with information regarding Millanís whereabouts is encouraged to call the Bakersfield Police Department at 661-327-7111.
http://www.turnto23.com/news/28908666/detail.html
Last edited by kiwimom on Sat Aug 20, 2011 2:20 am; edited 1 time in total (Reason for editing : Name spelling)

mom_in_il

Supreme Commander of the Universe With Cape AND Tights AND Fancy Headgear







Watcher_of_all

Supreme Commander of the Universe With Cape AND Tights AND Fancy Headgear






-- On Mon, 4/30/12, Mary Degeare wrote:

From: Mary Degeare
Subject: RE: Missing Persons - Updates?
To: XXXXX
Date: Monday, April 30, 2012, 1:33 PM

All have been located with the exception of Christina Garcia, I am still waiting for the investigator to get back to me. I will let you know.


CA -Alyssa Millan - 14 years old - Bakersfield - 14-Aug-2011

mom_in_il

Supreme Commander of the Universe With Cape AND Tights AND Fancy Headgear







---
Permissions in this forum:
You
cannot
reply to topics in this forum