October 26, 2011 - Vancouver Police are asking for the public's assistance to help find a missing Vancouver man. Family last had contact with 19 year old Mitchell Gallivan on Monday, October 17th, and he hasn't been seen or heard from since.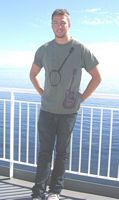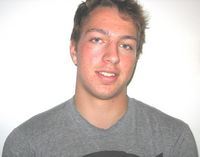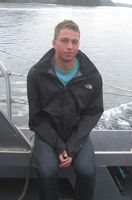 Mitchell is white, 6'3" tall and 190 lbs., with short brown hair, blue eyes, and possibly a scruffy beard. It is unknown what clothing Mitchell was last wearing.
Mitchell may be en route to the Calgary area of Alberta to look for work. He might be travelling via Kamloops and could be spending time there.
Anyone with information about the whereabouts of Mitchell Gallivan is asked to contact their local police.
http://vpdreleases.icontext.com/2011/10/26/missing-19-year-old-vancouverite/
Last edited by karma on Tue May 29, 2012 5:06 am; edited 1 time in total

karma

Supreme Commander of the Universe With Cape AND Tights AND Fancy Headgear






UPDATE October 31, 2011 - The
Tofino
RCMP is asking you be on the look out for Mitchell Gallivan.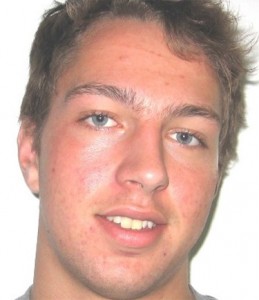 He is 18 years old and was last seen ten days ago in Vancouver. He is described as a Caucasian male, 6-foot, 3-inches tall, 190 lbs, with short brown hair and blue eyes. He also had a bit of a scruffy beard when last seen.
The Vancouver Police Department is the primary investigative agency, and they have reason to believe
Gallivan could possibly be in the Tofino area
. Gallivan enjoys surfing and has visited Tofino in the past.
Gallivan has been missing since Monday, October 17 when his family dropped him off near his place of work on the corner of 16th and Arbutus in Vancouver. He did not show up at work and hasn't been seen since.
If you have information about Gallivan's whereabouts call the Vancouver Police Department missing person section at 604-717-2530 or the Tofino RCMP at 250-725-3242 or call 911 if there is an emergency.
http://ctvvancouverisland.ca/

karma

Supreme Commander of the Universe With Cape AND Tights AND Fancy Headgear







Missing B.C. Man Found Living Under New Identity

One of five young Vancouver men at the centre of a police appeal has
been found alive and well, living in a small B.C. town under a different
name.
Twenty-nine year old Daniel Holt was reported missing by
his mother last September, but was recognised by someone in his new
community after police made a televised appeal for help in finding the
five men last week.
Const. Lindsey Houghton said the person who recognised Holt put him in touch with Vancouver police.
"Police spoke to Mr Holt and confirmed it was him, he
wanted to leave the community and didn't want people to know where he
was going," Houghton said.
Houghton didn't elaborate on the reasons Holt had for leaving Vancouver, but says his actions weren't illegal.
http://www.vancouversun.com/news/Vancouver+five+unsolved+2011+missing+persons+cases+young/6099055/story.html

angelm07

Supreme Commander of the Universe With Cape AND Tights AND Fancy Headgear






Bowen body ID'd as missing UBC student
May 25, 2012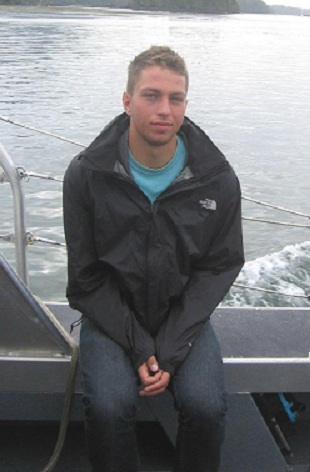 The body found on Bowen Island last week has been identified as Mitchell Gallivan, 19, a UBC engineering student who went missing last fall. Police have ruled out foul play in the case.
The man found last week on Bowen Island has been identified as a 19-year-old UBC engineering student who went missing last fall.
Mitchell Gallivan was last seen Oct. 19, riding his bike in southwest Vancouver. He was listed among five remaining unsolved missing persons cases of 2011 published earlier this year by the Vancouver police.
A Bowen resident found Gallivan's body May 18 in a wooded area of his property in the 1000-block of Harding Road. The B.C. Coroners Service, which oversaw an autopsy on the remains, did not release the cause of death, but said it has ruled out foul play.
The discovery of Galliven's body caused a stir last week when it sparked speculation that it might be the remains of missing Squamish teen Jodi Henrickson, who vanished on Bowen after a house party in 2009.
Investigators have since classified that file as a homicide, even though Henrickson's body has never been found and no charges have been laid in the case.
http://www.nsnews.com/news/story.html?id=6679952

karma

Supreme Commander of the Universe With Cape AND Tights AND Fancy Headgear







---
Permissions in this forum:
You
cannot
reply to topics in this forum