Police are searching for a 14-year-old girl who may be in "grave
danger" if she doesn't receive medical treatment.
Brittany Jones was in the custody of the Illinois Department of
Children and Family Services when she was taken by her father
around 2 p.m. Sunday from Cardinal Glennon Children's Medical
Center in St. Louis, police said.
Brittany, who is from Illinois, had a kidney transplant last
year. A doctor at the hospital was worried she was not receiving
medication and notified authorities, said Katie O'Sullivan, a
spokesperson for the St. Louis Police Department. The girl was then
put in protective custody.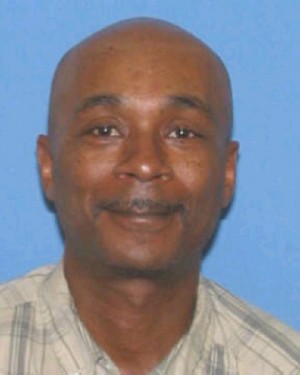 But her father, Dana Jones, was able to walk out of the hospital
with her, O'Sullivan said.
Jones was supposed to undergo a medical treatment at 9:45 p.m.
on Sunday. O'Sullivan said did not know what kind of treatment.
Brittany is black, 5 feet 1 inch tall, and weighs 200 pounds.
She was last seen wearing light gray sweatpants, a red shirt, dark
jacket and black-and-white tennis shoes.
Dana Jones, is black, 5 feet 10 inches tall, weighs 160 pounds
and was wearing a dark shirt and blue jeans. Police said he is bald
and wearing a black hat.
The pair was seen leaving the hospital in a blue four-door Ford
Fusion with Ohio plate EZE-9048. Anyone with information should call 911.
Read more: http://www.stltoday.com/news/local/crime-and-courts/girl-taken-from-hospital-is-in-grave-danger-police-say/article_d1d0e6b8-55d5-11e1-9168-0019bb30f31a.html#ixzz1mEh2F9PG

TomTerrific0420

Supreme Commander of the Universe With Cape AND Tights AND Fancy Headgear





Job/hobbies

: Searching for Truth and Justice



A teenager who walked out of SSM Cardinal Glennon Children's Medical Center with her non-custodial father has been found safe at a hospital in Wisconsin.

Doctors said Brittany Jones, 14, was in grave danger and needed medical attention. That prompted St. Louis police to issue a S.A.R.A.A alert.

Police say the teen underwent a kidney transplant at Cardinal Glennon in 2010, and has recently been having some complications. They learned about the missing patient from hospital staff just after 2:00 p.m. Sunday.

Surveillance video showed Brittany Jones in the hospital's lobby hooked-up to an I.V. She was soon met by her father, Dana Jones, and within minutes, the child's I.V. was removed and the two walk out of the hospital.

Police say at some point, the two were confronted by a nurse.

"A comment was made that the father was taking her to a different hospital," says Captain Jim Moran, with the St. Louis Police Department.

http://www.ksdk.com/news/article/303425/3/Kidney-transplant-patient-abducted-from-Cardinal-Glennon-by-father-

TomTerrific0420

Supreme Commander of the Universe With Cape AND Tights AND Fancy Headgear





Job/hobbies

: Searching for Truth and Justice



---
Permissions in this forum:
You
cannot
reply to topics in this forum