Police are looking for an 11-year-old girl who was last seen around
4:30 p.m. at the Grace Jordan Community Center, 6411 W. Fairfield St. in
Boise.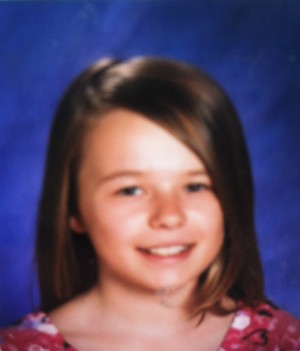 The child, Arrionna Jenkins, is described as four foot
six inches tall, with dark blonde hair and a thin build. She was last
seen wearing a green sweater, gray shirt and jeans and carrying a
backpack with neon colored hearts.
Police said there is no evidence of foul play, but some evidence she
may have walked off on her own and her family is concerned for her
safety. Her parents searched for her and called police to assist in the
search at 7 p.m.
Anyone with information is urged to call 911.
http://www.idahopress.com/news/local/boise-police-are-looking-for-missing-girl/article_46b91fd0-8516-11e1-bdaa-0019bb2963f4.html

TomTerrific0420

Supreme Commander of the Universe With Cape AND Tights AND Fancy Headgear





Job/hobbies

: Searching for Truth and Justice



Boise police locate missing 11-year-old girl
Arrionna Jenkins, 11, was found late Thursday night at the home of a friend.
Boise police began searching for the girl, and asked for the public's help, when notified by her parents about 7 p.m. She had last been seen near Grace Jordan Elementary School about 4:30 p.m.
Officials and her family were concerned because she hadn't returned home and was unprepared for cold evening temperatures.
At the request of Boise police, dispatchers have activated a system that broadcast automated information calls to people in the area.
According to a release, shortly after 10pm officers got a tip and went to the home of a friend who hadn't yet been contacted. The girl was found safe and sound.
"Thanks to all for the help finding this child," said police spokeswoman Lynn Hightower. "We're happy to have a happy ending."
http://www.idahostatesman.com/2012/04/12/2073328/boise-police-seeking-missing-girl.html

ladibug

Supreme Commander of the Universe With Cape AND Tights AND Fancy Headgear





Job/hobbies

: Collecting feral cats




---
Permissions in this forum:
You
cannot
reply to topics in this forum