Girl, 15, missing from Woodlawn
Posted: 04/20/2012
WOODLAWN, Md. (WMAR) - Baltimore County Police are asking for your help in locating a missing teenager.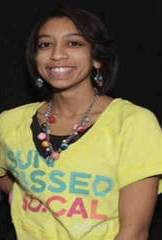 Moriah Nicholson, 15, was last seen at her Woodlawn home. In the early morning hours of April 20, Moriah left her home and has not been seen or heard from since.
Moriah is described as an African American female about 5'1" tall and weighing about 125 pounds.
Anyone with any information about Moriah Nicholson's whereabouts is asked to call police at 410-307-2020.
Read more: http://www.abc2news.com/dpp/news/region/baltimore_county/girl-15-missing-for-a-month#ixzz1szRvfzON

mom_in_il

Supreme Commander of the Universe With Cape AND Tights AND Fancy Headgear






Officer suspended over raids for missing daughter
Baltimore detective is lead investigator in Phylicia Barnes case
UPDATED 2:23 PM EDT Apr 24, 2012

BALTIMORE - A Baltimore City police detective has been suspended pending an internal and possible criminal investigation of his conduct over the weekend concerning his missing daughter, 11 News has learned.

Sources identified the detective as Daniel Nicholson, who has been a member of the department for 17 years, 11 News I-Team lead investigative reporter Jayne Miller said.

Miller reported that Nicholson allegedly used his police powers to raid homes in the Northeast District of Baltimore searching for his daughter, even though the case was being investigated by Baltimore County police.

Internal investigators became aware of the detective's actions when people targeted in the raids complained about how they were treated, Miller reported.

Baltimore Police Commissioner Fred Bealefeld would not comment on the investigation Tuesday afternoon. A police representative said the department is taking the complaints very seriously.

Nicholson is the lead investigator in the high-profile Phylicia Barnes case. Barnes was 16 when she disappeared while visiting Baltimore in December 2010. Her body was founded last year in the Susquehanna River.

Police are still searching for the killer in that case.

http://www.wbaltv.com/news/maryland/baltimore-city/I-Team-Officer-suspended-over-raids-for-missing-daughter/-/10131532/11791992/-/fhu55g/-/

mom_in_il

Supreme Commander of the Universe With Cape AND Tights AND Fancy Headgear






Homicide detective accused of forcing way into homes to search for missing daughter
By Peter Hermann and Justin Fenton

2:38 p.m. EDT, April 24, 2012

A Baltimore Police Department homicide detective has been suspended amid allegations that he used his badge while off-duty to force his way into homes and search for his daughter who had run away, according to law enforcement authorities and sources.

The detective, Daniel Thomas Nicholson IV, had been the lead investigator on the case of Phylicia Barnes, a teenager from North Carolina who went missing in Baltimore. The search for her, which led to her body being found in northern Maryland, became a national story.

Baltimore police spokesman Anthony Gugleilmi confirmed that Nicholson has been suspended and is also the subject of a criminal investigation by the city State's Attorney's Office. The spokesman declined to comment further on details.

Baltimore County police also confirmed that they had been investigating a missing person's report in reference to Nicholson's teenage daughter, but said that she called authorities on Monday and indicated she had returned home and was safe.

But police sources with knowledge of the case, along with another person affiliated with law enforcement, said that the detective went on his own search, and that is the reason behind the investigation.

Nicholson's attorney, with the police union, declined to comment Tuesday.

http://www.baltimoresun.com/news/maryland/crime/blog/bal-homicide-detective-accused-of-forcing-way-into-homes-to-search-for-missing-daughter-20120424,0,110572.story


Italics by Poster

mom_in_il

Supreme Commander of the Universe With Cape AND Tights AND Fancy Headgear






---
Permissions in this forum:
You
cannot
reply to topics in this forum