Austin Swanger, Chris Bour missing in Montgomery County
1:27 PM, Apr 25, 2012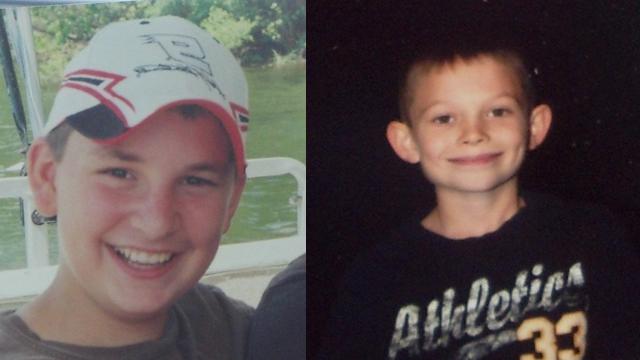 NORMAN, Ark. (KTHV) - The Montgomery County Sheriff's Office is currently looking for two young boys in the Norman area near the Caddo River.
Just before 6 a.m. Wednesday morning, the mother of Chris Bour reported him missing from their home. Just after that, the father of Austin Swanger reported him missing as well.
The Sheriff's Office says the boys are likely together and it's believed they wanted to go camping and left together sometime Tuesday night around 10 p.m.
They reportedly took a backpack with them with food and supplies and as far as authorities know, they still have them.
Neither of the boys have a cell phone.
A command center is set up at the fire department in Norman. State Police, Arkansas Game & Fish Commission, U.S. Forest Service, Montgomery Co. Sheriff's Office, Norman Volunteer Fire Department and volunteers on horses are out searching.
Chris is 10-years-old weighing 50-55 pounds and is 4'2". He has blonde-brown hair and is believed to be wearing camouflage trousers.
Austin is 14-years-old between 5'9" to 5'11" and weighs 155 pounds. He has brown hair and is wearing black military style boots.
If anyone has any knowledge of these two missing boys please make contact with the Montgomery County Sheriff's Office at (870) 867-3151.
http://www.todaysthv.com/news/article/208942/2/Two-kids-missing-in-Montgomery-County

mom_in_il

Supreme Commander of the Universe With Cape AND Tights AND Fancy Headgear






Austin Swanger, Chris Bour found in Montgomery County
3:09 PM, Apr 25, 2012

NORMAN, Ark. (KTHV) - The Montgomery County Sheriff's Office says two boys last seen Tuesday have been found near the Norman area.

The boys are safe and back with their families.

Just before 6 a.m. Wednesday morning, the mother of Chris Bour reported him missing from their home. Just after that, the father of Austin Swanger reported him missing as well.

State Police, Arkansas Game & Fish Commission, U.S. Forest Service, Montgomery Co. Sheriff's Office, Norman Volunteer Fire Department and volunteers on horses helped with the search.

http://www.todaysthv.com/news/article/208942/2/2-missing-kids-found-Montgomery-County

mom_in_il

Supreme Commander of the Universe With Cape AND Tights AND Fancy Headgear







Similar topics
---
Permissions in this forum:
You
cannot
reply to topics in this forum