A Florida Missing Child Alert has been issued for a 1-year-old Vero Beach girl.
According to the Florida Dept. of Law Enforcement, Alizae Escamilla may
be with David Escamilla, 23, and Denise Torgersen, 19, both of Vero Beach.
Officials believe the child's life may be in danger.
They may be traveling in a 2000 green Ford Excursion, with Florida tag
number 8-5-7-M-W-S. All of the rims are missing their center cap.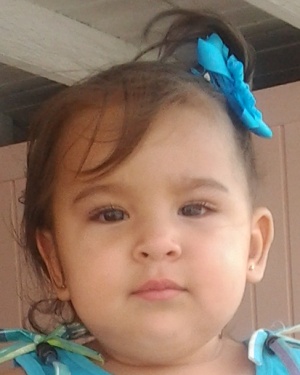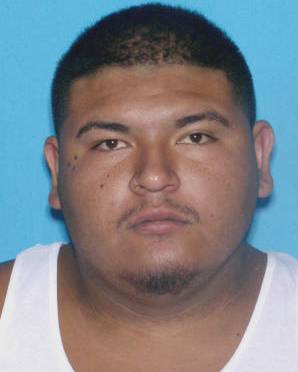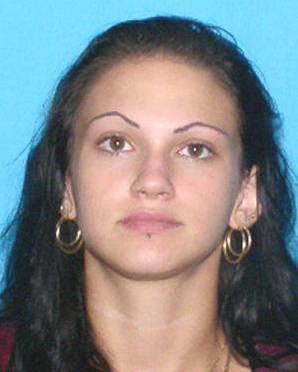 The child is described as a Hispanic female, with light brown hair and
brown eyes. She was last seen in the 1600 block of Highland Avenue in
Vero Beach. At the time, she was wearing a turquoise dress, the FDLE said.
Escamilla, is described as a Hispanic male, 5-feet-9, 270 pounds, with black hair and brown eyes.
Torgersen is described as a white female 5-feet-4, 120 pounds, with black hair and brown eyes.
If you have any information on the whereabouts of this child please contact the Vero Beach Police Department at
772-978-4604
.
http://www.baynews9.com/content/news/baynews9/news/article.html/content/news/articles/bn9/2012/5/26/missing_child_alert_.html

TomTerrific0420

Supreme Commander of the Universe With Cape AND Tights AND Fancy Headgear





Job/hobbies

: Searching for Truth and Justice



Is neither of these two a parent to this child? It doesn't say why
the alert was put out other than she's missing and may be in danger. My point is, do neither of these two have custody or what, what's the situation with the parents?

alwaysbelieve

Supreme Commander of the Universe With Cape AND Tights AND Fancy Headgear







alwaysbelieve

Supreme Commander of the Universe With Cape AND Tights AND Fancy Headgear







alwaysbelieve

Supreme Commander of the Universe With Cape AND Tights AND Fancy Headgear







---
Permissions in this forum:
You
cannot
reply to topics in this forum