Tooele City Police looking for 5-year-old endangered boy
Updated: 8/09 10:29 pm
Published: 8/09 10:26 pm
Reported by: Kimberly Nelson
TOOELE CITY, Utah (ABC 4 News) – Tooele City Police are looking for a mother and what they're calling her "endangered child." They say she was deemed unfit and was suppose to give her boy to relatives, but instead she took off.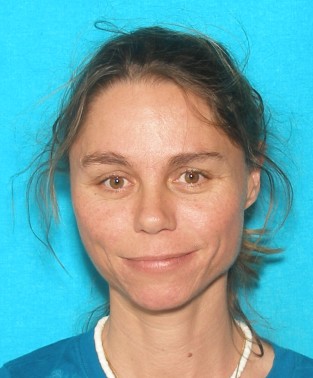 Elizabeth Cross
41-year-old Gina Elizabeth Cross was supposed to appear in court in Davis County for a custody hearing regarding her son 5-year-old Noah Gardner. When she didn't show the court awarded custody of Noah to her uncle and aunt.
Noah Gardener
Noah is 3'6" tall, weighs about 50 pounds and has blond hair and brown eyes. He and his mother haven't been seen since Tuesday. Police say they may be in the Salt Lake City or Davis County area.
They may be in a red, 4-door, 2008 Chevy Aveo with Utah license plate A650JM.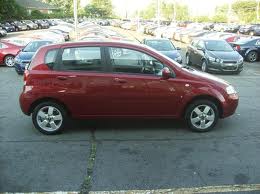 If you have seen Gina or 5-year-old Noah you're asked to call Tooele City Police at 435-882-5600
http://www.abc4.com/content/news/slc/story/Tooele-City-Police-looking-for-5-year-old/UO58QYSzrk2vLVFRxraH1w.cspx

mom_in_il

Supreme Commander of the Universe With Cape AND Tights AND Fancy Headgear






MISSING ENDANGERED 5-YO-IN TOOELE
TOOELE — The Tooele Police Department is asking for help locating a missing and endangered child.
Noah Gardner is 5 years old and was taken by his mother, Gina
Elizabeth Cross, 41, on August 3 knowing she was going to lose custody
of him.
Cross had legal custody of her son until Thursday, when she didn't show
up for a custody hearing and legal guardianship was awarded to an aunt
and uncle.
Police say they don't believe the boy is in imminent danger, but they
say Cross was deemed unfit to care for a child. They say recently Cross
made suspicious comments about her son's well being.
Lt. Paul Wimmer of the Tooele Police Department said, "There was a
statement made to a family member by the mother that if she couldn't
have the child, no one could."
Cross is described as white female with brown eyes, brown hair, 5
feet 1 inch tall and weighs 91 pounds. According to the advisory she is
mentally ill.
She is possibly in Salt Lake City or Davis County.
Anyone with information on Noah's whereabouts is asked to call Tooele Police at 435-882-5600.
http://www.ksl.com/?sid=21640169&nid=148&title=missing-endangered-5-year-old-in-tooele&s_cid=featured-2

angelm07

Supreme Commander of the Universe With Cape AND Tights AND Fancy Headgear






Missing 5-year-old from Tooele found in California
TOOELE –Law enforcement in Fresno, Calif. found 5-year-old Noah
Gardner who was considered missing and endangered after taken by his
biological mother this week. Police believed the mother took the boy
after learning she may lose custody.
Police were looking for Noah Gardner and issued a endangered missing
alert on Thursday. The alert was canceled after they found the boy and
his mother unharmed Friday afternoon.
Tooele Police say he was taken on Tuesday, Aug. 7, by his mother,
41-year-old Gina Elizabeth Cross. They say Cross has mental health
issues and no permanent residence.
Tooele Police believe Cross fled with Noah because she had a court
hearing on Thursday and believed she would lose custody of the boy
because of her mental health issues.
"She'd made the comment to family on Sunday that if she can't have
her son, no one is going to have him. Then when she didn't show up for
court yesterday, the family took it that she was going to run with him,"
said Lt. Paul Wimmer, Tooele Police Dept.
Police believe the boy was not facing "imminent harm" and that is why an Amber Alert was not issued.
http://fox13now.com/2012/08/09/endangered-person-alert-issued-for-5-year-old-tooele-boy/

angelm07

Supreme Commander of the Universe With Cape AND Tights AND Fancy Headgear







---
Permissions in this forum:
You
cannot
reply to topics in this forum