ALERT: 16-Year-Old Mead Girl Missing...Have You Seen Her?
Posted: Aug 09, 2012 1:14 PM CDT
Updated: Aug 10, 2012 3:24 PM CDT
by Katie Steiner, KHQ Reporter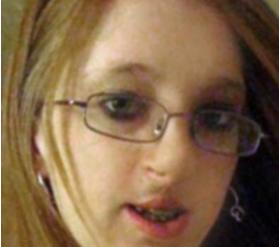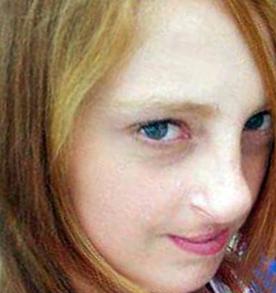 MEAD, Wash. - Deanna's parents are very worried about their 16-year-old, Deanna Stenzel. They told me they have not heard from her since the end of July. Her dad, Mark, said that she had plans here in Spokane. She just got a job and had a list of things she wanted buy however her parents don't know where she is.
Deanna had a relationship with 35-year-old Max Johnson that started online. The Stenzel's tried to stop the relationship but Deanna kept talking to Johnson anyway. Her parents think Johnson has traveled to Spokane to see her recently. They found a kissing booth picture with Deanna and Johnson. The time stamp on it was from mid-July.
http://www.khq.com/story/19238784/alert-16-year-old-mead-girl-missinghave-you-seen-her

mom_in_il

Supreme Commander of the Universe With Cape AND Tights AND Fancy Headgear






(ABOVE PHOTOS FOUND AFTER DEANNA'S DISAPPEARANCE)
MISSING SINCE: July
28, 2012
MISSING FROM: Mead,
Washington
Max Johnson
http://pleasehelpthesemissingchildren.blogspot.com/2012/08/deanna-lynn-stenzel-16-endangered.html

angelm07

Supreme Commander of the Universe With Cape AND Tights AND Fancy Headgear







Located Safely: Deanna Stenzel, 16, Mead, WA








POSTER TAKEN OFF NCMEC
Deanna
has been found and is safe. Please continue to keep the Stenzel family
in your thoughts and prayers. Thank you again for everyone who helped in
the search for Deanna. I would also like to add Max Johnson has been
taken into Police custody.
http://www.facebook.com/HelpFindDeanna

angelm07

Supreme Commander of the Universe With Cape AND Tights AND Fancy Headgear






---
Permissions in this forum:
You
cannot
reply to topics in this forum