Police Searching for Missing Juvenile
Samantha Asensio, 12, was reported missing from Little Haiti, police said
Saturday, May 12, 2012
Updated 1:09 PM EDT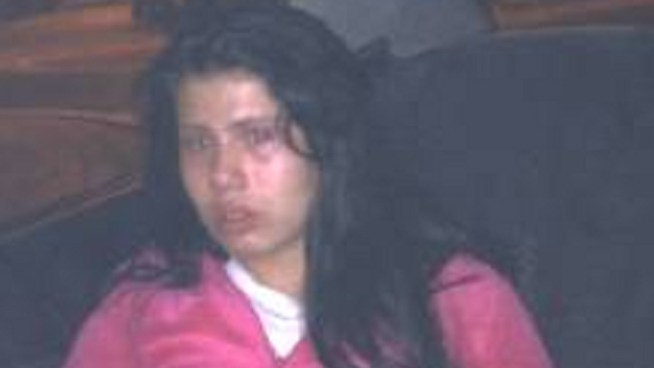 Samantha Asensio
Miami Police are asking for the publicís help in locating a missing juvenile.
Samantha Asensio, 12, is missing from her home on 169 NW 42 ST in Little Haiti, police said.
She is described as having brown eyes, black hair, weighing 135 pounds and measuring five feet, four inches, according to a police flyer.
Asensio was last seen wearing a black shirt and black Capri pants, officials said.
They added that the girl often frequents the Miami Beach area.
Anyone with information can call Miami Police at (305) 603-6300.
http://www.nbcmiami.com/news/local/151243375.html

mom_in_il

Supreme Commander of the Universe With Cape AND Tights AND Fancy Headgear






Missing teen found in Georgia
Girl found with two men out of state
The search for a missing Apopka teenager came to an end Monday.
Officials found 14-year-old Samantha Reyes in Georgia.
Reyes was last seen June 2 at her home on Overland Road.
Investigators
said they believed she was traveling with two men her family knows --
Rodolfo Garcia, 23, and Ramon Trejo, 47. Both have lengthy criminal
records for drugs and burglary, according to officials.
Both men have been arrested on charges of grand theft and dealing in stolen property on Seminole County warrants.
Garcia is said to have developed a romantic interest in Samantha.
Samantha
Reyes' mother, Sandy Reyes, said Garcia and his uncle, Trejo, detailed
cars at a used car lot next door to the family's home.
Sandy Reyes said she is excited to see her daughter, who was missing for 17 days.
"I couldn't eat. I couldn't sleep," said Sandy Reyes.
Investigators told Sandy Reyes that while her daughter was on the run with the two men the group crossed several state lines.
Read more:
http://www.wesh.com/news/central-florida/Missing-teen-found-in-Georgia/-/11788162/15148208/-/ksnvcvz/-/index.html#ixzz23i5c1AEr

angelm07

Supreme Commander of the Universe With Cape AND Tights AND Fancy Headgear






So glad you found this Angel! Last night I was looking and couldn't find a thing. It seemed like a long, long time for a young teen to be missing.

ladibug

Supreme Commander of the Universe With Cape AND Tights AND Fancy Headgear





Job/hobbies

: Collecting feral cats




---
Permissions in this forum:
You
cannot
reply to topics in this forum