Amber Alert issued for missing girl from Rome
Posted:
Updated: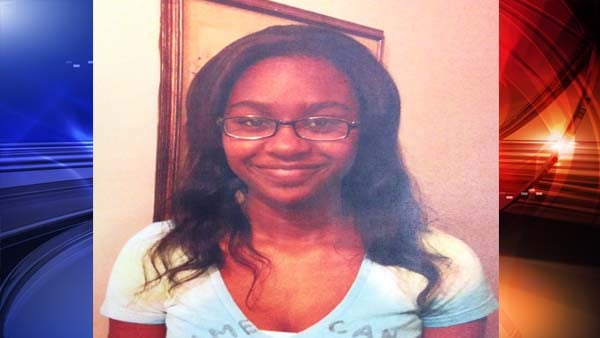 ROME, GA (CBS ATLANTA) - An Amber Alert has been issued for a 15-year-old girl reported missing from Rome.
Andrea Ashley Nichols has brown eyes and brown hair.
She is 5'1" and weighs 110 pounds.
She was last seen Wednesday wearing black Aeropostale sweat pants, a white shirt along with black and gray tennis shoes.
If you have any information call the Rome Police Department at 706-252-5185.
http://www.cbsatlanta.com/story/20662436/amber-alert-issued-for-missing-girl-from-rome

twinkletoes

Supreme Commander of the Universe With Cape AND Tights AND Fancy Headgear





Job/hobbies

: Trying to keep my sanity. Trying to accept that which I cannot change. It's hard.



Update:
Missing Rome girl found unharmed in LaGrange; man there is charged
by Bobby Moore, staff writer
5 days ago
A LaGrange man has been charged with enticing a child for indecent purposes after a missing 15-year-old Rome girl was found with him early Thursday morning, Rome police Lt. Gary Clayton said.
Clayton said Tracy Bernard Mclemore, 44, was arrested at his Hamilton Road home in LaGrange.
Mclemore has been listed on the Georgia Sex Offender Registry since 2009 for a 2005 incident in Alabama.
Clayton said the girl was not hurt. He said police aren't sure how or where the two met or how she got to LaGrange.
Police knew to look for the girl in LaGrange because of "some information we gained at her house when she left, citizens' input and a whole lot of really good police work," Clayton said.
She had been missing since 8 a.m. Wednesday when she left 5 Pineway Drive to go to school.
A Troup County Jail official said Mclemore was booked there Thursday and is being held for another agency.
http://romenews-tribune.com/view/full_story/21495174/article-Update--Girl-reported-missing-found--no-details-yet?instance=home_most_popular

ladibug

Supreme Commander of the Universe With Cape AND Tights AND Fancy Headgear





Job/hobbies

: Collecting feral cats




---
Permissions in this forum:
You
cannot
reply to topics in this forum