Amber Alert issued for missing Springfield 1-year-old
5:35 PM, Mar 2, 2013
Jeanie Smith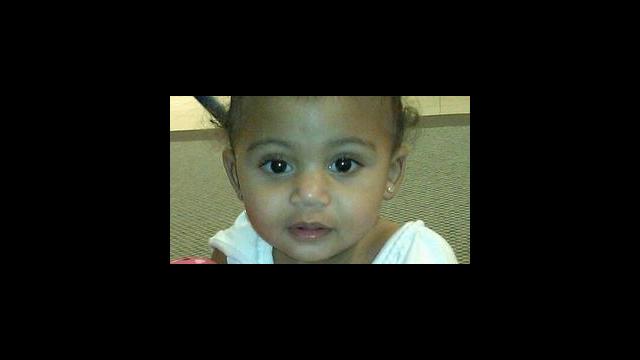 SPRINGFIELD, Mo. (KSDK) -- The Missouri Highway Patrol has issued an Amber Alert for a missing child in Springfield.
Authorities say someone stole a gray 2002 Nissan Maxima with the one-year-old girl in the back seat. The car was last seen in Springfield.
The missing child, Harmony J. Blue, is approximately two-feet tall, mixed race, with black hair and brown eyes. She weighs approximately 21 lbs. and was wearing a blue, one-piece sleeper when she was abducted. Police are looking for a white female with blond hair. She is of no relation to the missing child. The 2002 gray Nissan Maxima has tinted windows with a Missouri license plate: YG6K5R.
http://www.ksdk.com/news/article/366427/3/Breaking-News-Amber-Alert-issued-for-missing-Springfield-1-year-old

mom_in_il

Supreme Commander of the Universe With Cape AND Tights AND Fancy Headgear






VIDEO: Family Reunited after Hours-Long Amber Alert in Springfield, MO
By: Laurie Patton
Updated: March 3, 2013
SPRINGFIELD, Mo. -- Springfield police confirm 13 month old Harmony J. Blue has been found safe tonight. The child was found just before 10:00 p.m. She was still inside her father's stolen car.
Police say the car was found at an apartment complex at 424 W. Mt. Vernon by Harmony's maternal grandfather. She was cold and needed a dry diaper, but appeared to be unharmed. Police say the grandfather had been out searching for the car all over town and happened to spot it at the apartments on Mt. Vernon.
Dozens of family members and friends converged on the apartment complex, overjoyed by the return of Harmony.
Harmony was found just as her father, Jerry Blue Jr. and mother, Hannah Lee, and other members of the family were at the KOLR10 studios to make a plea for the baby's return. With the family was Jerry Blue III, the 4-year old brother, who was also abducted, and later released. "I'm going to give my sister her doll," he said.
The drama started about 1:30 Saturday afternoon, when Jerry Blue left the children in his car with the keys to go into a business in the 1100 block of E. Commercial. Blue told police he saw a blonde haired white woman jump into the car and drive off with the children still inside.
He chased it on foot until it disappeared going west on Commercial Street. About an hour later, the 4-year old boy was found near Madison and Newton.
Sharon Beeson says she was loading groceries in her car when Jerry Blue III walked up to her and asked if she was a "safe person." (
See our interview with Sharon here
)
KOLR10 News was with the family Saturday night when they were reunited. Watch the attached video to see comments by the parents asking for the abductor to return the baby safely - and our exclusive interview with Jerry Blue Jr. after the baby was found.
Police say their investigation will continue into determining who is responsible for the incident.
http://ozarksfirst.com/fulltext?nxd_id=775042

twinkletoes

Supreme Commander of the Universe With Cape AND Tights AND Fancy Headgear





Job/hobbies

: Trying to keep my sanity. Trying to accept that which I cannot change. It's hard.





Similar topics
---
Permissions in this forum:
You
cannot
reply to topics in this forum