Amber Alert Issued for Two Girls Missing From Harris County


Friday, Jan 3, 2014  |  Updated 10:27 PM CST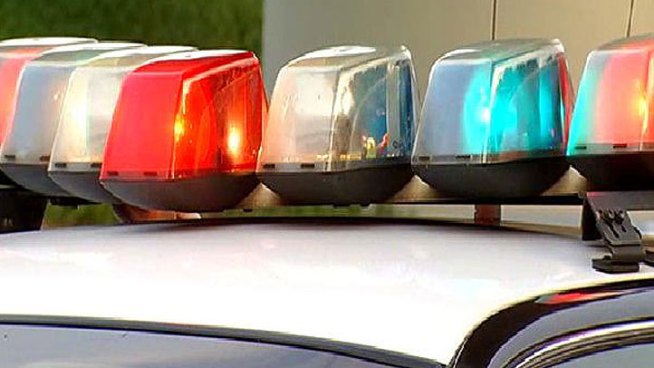 An Amber Alert has been issued for two girls missing out of the Houston area.
The Harris County Sheriff's Office reports 2-year-old Faith Adams and 4-year-old Heidi Adams were taken by their biological father, 32-year-old Charles Adams.
Authorities say Charles Adams reportedly shot the mother of the two girls at about 7 p.m. Friday in Harris County.
Charles Adams is described as a white man weighing approximately 250 pounds and stands about 6'1'' to 6'2'' tall. He has light brown hair and is clean shaven. Authorities believe he is driving a black, 2004 Escalade with Texas license plate number BM32547.
The children are believed to be in danger and anyone with information regarding their whereabouts, or have information about the described vehicle, should contact the Harris County Sheriff's Office at 713-221-6000.
No photos or other descriptions are available at this time. Please check back for updates.
http://www.nbcdfw.com/news/local/Amber-Alert-Issued-for-Two-Girls-Missing-From-Harris-County-238678251.html

twinkletoes

Supreme Commander of the Universe With Cape AND Tights AND Fancy Headgear





Job/hobbies

: Trying to keep my sanity. Trying to accept that which I cannot change. It's hard.



Atascocita kids at center of Amber Alert found safe
; dad arrested, charged
Saturday, January 04, 2014
ATASCOCITA, TX (KTRK) -- Two Atascocita children who were the subject of an Amber Alert were found safe, authorities said. Their father, who's accused of pistol-whipping their mother, appeared before a judge Saturday.
Authorities say two-year-old Faith Adams and four-year-old Heidi Adams were found Friday night at their aunt's home in the 1700 block of Oak Manor Drive in Huffman. Paramedics were called to the scene as a precaution.
Their father, Charles Adams, was arrested at his parents' home in the 19000 block of Relay Road, which is about four blocks from the original scene. He is charged with aggravated assault with a deadly weapon.
It all started around 5pm Friday at their home in the 18000 block of Timber Way Dr. after deputies responded to a domestic violence call and found a woman beaten and bloody.
"He allegedly pistol-whipped the wife. She ran out of the house; she ran down about four houses from her residence and called the police," said Lt. Walter Stensland with the Harris County Precinct 4 Constable's Office.
Authorities at first thought the woman's husband and two children were inside her home, refusing to come out. A SWAT team moved in, attempting several times to communicate with the man by phone and loudspeaker. Later, they discovered no one was inside the house, and the Amber Alert for the two girls was issued.
Deputies say there is a history of domestic violence in the house, and Adams has a rap sheet.
Adams appeared before a judge Saturday, and his bond was set at $50,000. He is due back in court Tuesday.
Meanwhile, authorities say Adams' 32-year-old wife is recovering after being taken to Northeast Medical Center with broken ribs and a possibly ruptured ear drum.
http://abclocal.go.com/ktrk/story?section=news/local&id=9380939

ladibug

Supreme Commander of the Universe With Cape AND Tights AND Fancy Headgear





Job/hobbies

: Collecting feral cats




---
Permissions in this forum:
You
cannot
reply to topics in this forum