Amber Alert: 7-month-old baby still missing
KHOU Staff,  12:23 p.m. CDT May 13, 2015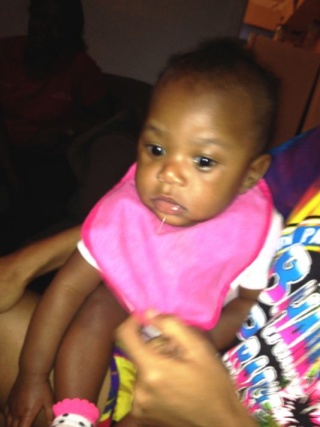 HOUSTON – An Amber Alert has been issued for A'Million Shelton, a 7-month-old, who was last seen with her mother. Chantey Denise Myers, 24, disappeared with the baby after she had her parental rights terminated by CPS.
A'Million and Myers, were last both known to be living with the maternal grandparents on Burma Road in south Houston. They haven't been seen in two months.
CPS said they took custody of the baby after Myers refused to take a court-ordered drug test. Myers had already lost custody of four older children because of drug convictions.
The baby's grandfather made it clear he won't let that happen again.
"There ain't no problems over here. Ain't no problems over here," Ralph Myers said. "CPS has taken four grandkids of mine. I pray to the God that it don't happen no more."
Myers said the baby is fine but he wouldn't say where she is.
"It ain't none of your damn business," he said.
Chantey Myers, 24, is an African American female, approximately 4 feet 9 inches tall and weighing 125 pounds. She has brown eyes and black hair.
Anyone with information regarding the child or the suspect, is to immediately call the Harris County, Precinct 7 Office at 713-643-6602 and refer to case # HC1500-72028. No vehicle information is available at this time.
http://www.khou.com/story/news/local/2015/05/12/amber-alert-issued-infant-taken-by-mother-in-s-houston/27182131/

mom_in_il

Supreme Commander of the Universe With Cape AND Tights AND Fancy Headgear







---
Permissions in this forum:
You
cannot
reply to topics in this forum