Page 2 of 2 •
1, 2
Authorities vow 2-month-old search continues for missing Swiss twin girls
March 30, 2011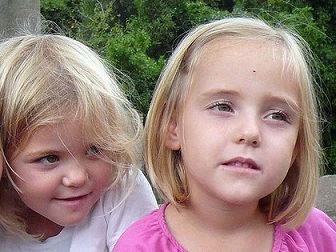 snipped . . . . .
Lucidi had emailed Schepp on Jan. 27 saying she wanted a divorce. Police say that day he wrote a new will and used his work computer to research ferry schedules, firearms, suicide and poisons.
Police said they had worked out more details of the father's four-day drive to Italy, but French police turned up no evidence the girls were with him after checking every gas station and hotel in the region around Montelimar where he spent the first night.
"At this stage in the investigation, the Corsica trail remains the primary one, but in the absence of any formal proof, all other hypotheses are also being examined by Swiss, French and Italian police," the investigators said in a statement issued by police in the Swiss canton (state) Vaud.
Investigators said Wednesday that the search for the girls would go on despite the mounting costs or lack of significant new leads, responding to criticism by the girls' mother earlier in the week.
Lucidi had written Monday on a Facebook page maintained by her supporters that the Swiss police could have done more to find the girls and she feared Lausanne's prosecutor, Pascal Gillieron, might call off the search because of the costs.
Swiss police said they were doing everything possible to find the two. Gillieron said the search would continue and he had spared no costs.
Lucidi also acknowledged that the prosecutor's "hypothesis of murder ... unfortunately seems to be the most plausible" explanation — though she believes the girls are alive.
"Even if it could seem improbable, Alessia and Livia could be in Europe or in any other part of the world, maybe trusted to someone," the mother wrote.
Read more

karma

Supreme Commander of the Universe With Cape AND Tights AND Fancy Headgear






Missing twins: weekend search for bodies in Geneva countryside, no results
April 12, 2011
Vaud Police and SwissMissing pooled their resources to conduct an 8km2 search in the Geneva countryside Saturday 9 April to Monday morning, looking for the bodies of the two missing six-year-olds, Alessia and Livia Schepp. The search, with 12 people including a police officer and sniffer dog teams, turned up no results.
The search was undertaken after a sniffer dog confirmed the presence of the father, Matthias Schepp, in the area: a Geneva woman earlier reported that he had been seen with his daughters in the area Sunday 30 March.
SwissMissing
has published a short report, in English, on the search, to thank donors who covered the CHF34,000 cost of the weekend search. The organization has also posted a YouTube video showing the search (in Italian). The family was not directly involved in the search.
http://genevalunch.com/blog/2011/04/12/missing-twins-search-for-bodies-in-geneva-countryside-no-results-update/

karma

Supreme Commander of the Universe With Cape AND Tights AND Fancy Headgear






Police say new leads spar massive new search for
Swiss twin girls missing for over 2 months
April 14, 2011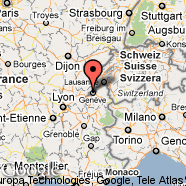 GENEVA — New leads have sparked a massive search for Swiss twin girls, missing since their father disappeared with them more than two months ago from their hometown of Lausanne.
Swiss police said Thursday an international search team made up of 145 police officers and investigators and 26 sniffer dogs has swept an area where the Boiron River flows into Lake Geneva near Morges in Switzerland. The search team also utilized an underwater remote-controlled vehicle.
The 6-year-olds
Alessia and Livia Schepp
disappeared from nearby Lausanne on Jan. 30 in the company of their father Matthias Schepp. He later killed himself in Italy.
Police say witnesses have come forward to say they saw a man pulling a suitcase near Boiron beach on the day the girls went missing.
http://www.google.com/hostednews/canadianpress/article/ALeqM5ibeeZKOPbxKnwPMZMOV9G3QltLjQ?docId=6566132

karma

Supreme Commander of the Universe With Cape AND Tights AND Fancy Headgear






Missing twins: Mother to launch project to protect missing children
Irina Lucidi with her daughters Alessia and Livia
SAINT SULPICE, SWITZERLAND – It is expected that on 7 October, Irina Lucidi, the mother of the Swiss twins Alessia and Livia Schepp who dissappeared on 30 January, will launch a project aimed to quickly alert the public and authorities of missing children.
According to the Facebook page created by the family the launch of the project will take place on the girls' birthday.
"We wish to inform the FB community that on October 7th, the day of Alessia and Livia's seventh birthday, Irina Lucidi will present a relevant new project linked to the disappearance of minors.
Such project, to which her brother Valerio, her family and close friends have dedicated all of themselves in the last three months, will be activated and developed in parallel and with a cooperative approach to all foundations and institutions already operating in the same domain and that are helped with the specific case of Alessia and Livia.
Regarding Alessia and Livia's case, investigations are ongoing in the three countries involved, but there are no news or relevant elements at all"
Police spokesperson Jean-Christophe Sautere has said that Valerio Lucidi has been "a buffer between the immediate family and the world's media. He's a doctor and he's got strong shoulders – the family is very lucky to have him there."
Matthias Schepp who kidnapped his daughters, took his own life in Italy on 3 February. Earlier that day, he sent a letter to his wife which arrived five days later in Switzerland, to say that he had killed their two six-year-old girls.
The mother has said that she believes, in her mother's heart, that the girls are still alive and has begged for people to continue looking for them. She has also said that several riddles or mysteries remain.
http://genevalunch.com/news/

karma

Supreme Commander of the Universe With Cape AND Tights AND Fancy Headgear






Page 2 of 2 •
1, 2
---
Permissions in this forum:
You
cannot
reply to topics in this forum