Poster's Note:
This article appeared in 2008.
Seven years ago today, Kirsten Kryszak and the van she supposedly stole disappeared from the planet.
Josh Anders and Brent Wolverton, who once played in a local band
called Interstate, are by their own admission two of the last people to
see 18-year-old Kirsten Joy Kryszak and that 1988 blue Ford Aerostar
van.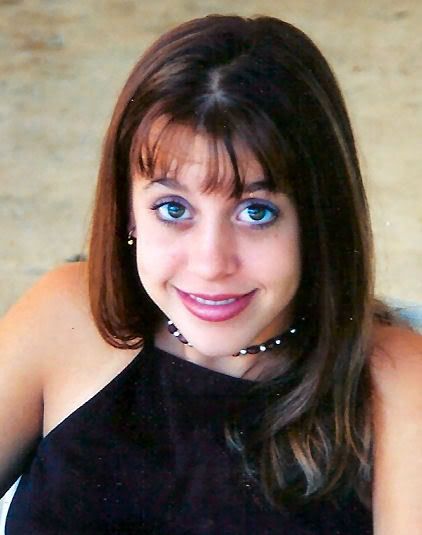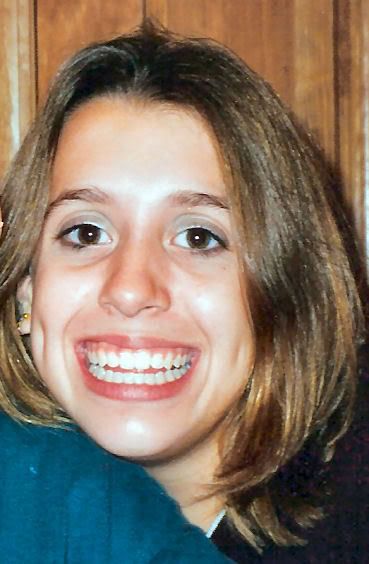 "I could see her taking off, to like, California," says Wolverton,
who at the time was Kirsten's latest quasi-boyfriend and is now 31,
married and living in a Southaven apartment complex.
"She probably sold the van. I'd say for drugs," says Anders, 28, who shares a small Byhalia, Miss., house
with his wife. "If she was smart, she'd head out of the city. Because if you steal somebody's vehicle. ..."
You vanish forever?
Wherever she is, she hasn't used her Social Security number in seven
years, hasn't called her family, hasn't followed her pattern when she
still lived in Indiana and would run away.
"She always came back," says Jeffery Brown, 24, a friend who lives
in the same Chesterton, Ind., subdivision as Kirsten's mother.
In fact, just days before she disappeared after the New Year's Eve
party, Kirsten had gone back to Indiana to visit family. Part of that
time, Brown says, she was "frantic looking for coke."
But part of that time, she was a little girl again. Her mother,
Karen St. Mary, and sister, Ashley Kryszak, recall the three of them
spending Christmas morning snuggling and giggling, finding a precious
moment when all was still right with the world.
The previous year, even amid the drama in her own life, Kirsten
called Ashley on her 15th birthday and sang on the answering machine.
"She loved her sister," says Wolverton. "She showed me a picture a
couple of times, said her sister looked up to her."
Is this somebody who chooses to disappear?
"I don't see Kirsten killing herself or just taking off," says Brown, her Indiana friend.
But suppose she was ready to run. Would she leave behind all her other clothes and belongings?
Would she drive away on a snowy winter's day in a miniskirt and a
light jacket -- the clothes Anders and Wolverton recall her wearing?
Seven years ago, Josh Anders and Brent Wolverton more or less told
matching stories concerning Kirsten Kryszak's disappearance:
She was at the same Midtown New Year's Eve party they were, near
Wolverton's apartment on Clark Place. Bradford S. Toland -- "Tolly,"
the owner of the blue Ford Aerostar van -- also was there. A band was
playing up in the attic at the party and Wolverton was working the
lights. Kirsten was "high."
As Wolverton recalls events, Kirsten kept playing with the lights and he told her: "You're (expletive) up the show."
Wolverton took Kirsten outside the party. But Anders says Wolverton became irritated for other reasons.
"I remember Brent saying, 'Don't act like this is a strip club,' " says Anders.
Fast forward to mid-morning New Year's Day 2001. Kirsten asks Anders for a ride home and he borrows Tolly's van.
Anders, according to what he and Wolverton told police then, drove
Kirsten around for several hours and she couldn't find the house she
was looking for. So they came back and parked near Wolverton's pad on
Clark Place.
When Anders walked up to Wolverton's front door, she slid behind the wheel and took off.
But seven years later, Anders and Wolverton tell conflicting stories in vivid detail.
The New Year's Eve party went late. Wolverton says after he escorted
Kirsten from the party, he next saw her at 3:30 a.m. standing outside
where people were milling about.
"I didn't go anywhere else," he says. "I probably sat around my apartment and (shot the bull) with a few folks."
Anders says Kirsten awakened him about 10 a.m. on New Year's Day. He
had slept on the couch at the Midtown apartment of Tolly's brother,
Bobby.
Taking Wolverton's and Anders' stories together, that leaves an unexplained gap from 3:30 a.m. to 10 a.m.
"There's this whole lapse of time when no one seems to know where she was or what she did," says her mother, Karen St. Mary.
Karen and Kirsten's stepfather, Pete St. Mary, came to Memphis
several weeks later in 2001. They talked to Wolverton and Toland
without satisfaction.
Wolverton, recalling her family's visit, puts forth another theory:
"My personal thought was that she overdosed because of the path she was
on."
The MPD's Missing Persons Bureau and a private detective firm
conducted short-lived investigations and posted flyers with Kirsten's
picture throughout the Cooper-Young area in Midtown.
"Unfortunately, we couldn't find evidence of a crime," says Memphis
police Sgt. Barbara Olive, who has had the case for several years --
but has never spoken to Anders, Wolverton or Toland, the last three
people to see Kirsten.
"She's wanting a ride home," Anders says now of New Year's Day. "I've got a hangover. My car won't start."
This, he explains, is how he came to borrow Toland's van. Anders
says he and Kirsten went to CK's Coffee Shop for breakfast, and then
came back to his apartment for him to shower and change clothes.
"She stayed in the van, with the heater running, so she could stay warm," he says.
Was this not the perfect opportunity for her to steal the van?
Yet, she didn't. Anders says he drove her "all over God's country,"
an odyssey that took them to West Memphis, "into the 'hood," and
finally Mississippi.
"By the time we got back, I'd put gas in that damn van twice."
As he tells it, she first directed him to West Memphis and a big
house set back off the road. She told him it was either her mom's or
grandparents' place, but then said, "Nobody will be home."
And so it went, he says. He drove to one place after another, but never the right place.
The roads were snowy and slick, yet he kept driving. Her behavior
was bizarre -- "she's happy one minute, sad the next, laughing, then
crying" -- and yet he let her keep telling him where to go.
She wouldn't talk most of the time, he says, but she tried to put
the moves on him by "dancing in her seat" and asking him to pull over.
"I shot her down," he says.
So Anders covers three states, rejects Kirsten's advances and says
they return to Clark Place after dark -- "the street lights were on, I
remember that" -- and that's when she steals the van at the moment he
walks up to Wolverton's door.
"I get out of the van, stupid me, and the van's still running, the heater's still going, and she takes off," he says.
Not forever, though, because he says she came around the block and
was "laughing and pointing at me" as he chased her, adding, "she damn
near hit me."
As Anders tells his tale one morning, he sits in his living room
before going to work at a granite shop. He is tall and lean, a little
pale, with a thin goatee. He holds a coffee cup -- "my wife's cup," he
says with a smile -- that depicts Winnie the Pooh tumbling, finally
landing on his head.
"The way the road conditions were, I'm surprised she didn't get in a wreck right off the bat," he offers, filling the silence.
Was Wolverton home when he went to the door and she took the van?
"It doesn't seem like he was, no sir."
Has he seen Wolverton lately?
"I remember seeing him at my wedding reception -- three years ago,"
says Anders. "I really don't think I remember seeing him after that."
Brent Wolverton recalls New Year's Day 2001 this way: He woke up to
a winter wonderland. He walked outside his apartment to have a smoke. A
girl across the way, whose third-floor apartment window faced
Wolverton's apartment, waved at him.
"She invited me over for hot chocolate," he says, his smile showing
the gap between his two front teeth. "Pretty girl. I'd been waiting for
that hot chocolate invitation."
He accepted it, he says, and was standing by her window looking at
his apartment, around noon, when the blue 1988 Ford Aerostar pulled up.
"Here comes Kirsten, Shaun and another guy we used to play music
with." Wolverton pauses. "... Josh. I don't remember his last name off
the top of my head. I really don't."
Wolverton says Kirsten walked up to his apartment door and knocked,
then returned to the van. Then all of them went to the door and knocked.
"After that, they left," he says. "That was the last time I saw her.
"I got a call around 2 p.m. from Shaun (Toland) or Josh, I don't
remember which one, saying Kirsten had stolen Shaun's minivan. I think
they said something like they were getting out at a gas station and she
had taken the car."
If what Wolverton says now is true, that Kirsten was with Anders and
Toland New Year's Day and stole the van when they were at a gas station
around 2 p.m., then Anders' story can't be true.
If Anders' version is true, that he alone drove Kirsten around for
several hours and she stole the van after dark on Wolverton's street,
then Wolverton's story can't be true.
"I feel the same way that I've always felt," says Karen St. Mary, Kirsten's mother. "Somebody knows something."
Seven years later, Kirsten Joy Kryszak is missing. Nothing less, nothing more.
For a long time, Josh Anders, Bradford S. Toland and Brent Wolverton
were not totally unlike Kirsten: They had disappeared -- at least to
police.
Now Toland seems unhappy to be found, via a call to his mother requesting a way to contact him.
"What if I wanted to go find your mother's phone number?" he huffs into the phone and hangs up.
Wolverton takes the opposite approach. Hours after meeting with a
reporter, after saying he knew Kirsten "six months to a year, tops," he
calls back.
"Hey, man, my wife and I were just sitting here talking and I was curious: What was her last name?"
Kryszak -- K-r-y-s-z-a-k.
The name that Josh Anders said sounded "familiar" when a reporter approached him on his driveway asking about the past.
Now, after talking about Kirsten for an hour, after inviting the
stranger in for coffee and politely answering every question, Anders
again stands in his driveway, his wife by his side.
The stranger mentions one last thing: These past seven years? They've been hard on Kirsten's family.
Anders nods a little, lights himself a Marlboro, inhales ... exhales, blowing smoke.
"I do feel for the family, I really do," he says. "Maybe they'll get lucky and she'll be all right.
"Maybe not."
What happens in a cold case?
In the seven years that Kirsten Kryszak has been missing, several
detectives from the Memphis Police Department's Missing Persons Bureau
have worked the case.
"Kidnappings will go to the felony assault squad," says Sgt. Terry
Wiechert of the Missing Persons Bureau. Homicide detectives, she says,
won't get involved "unless there's a body. I'm not trying to be
trivial, but typically that's the only thing they handle nowadays."
Wiechert is not assigned to the Kirsten Kryszak case. Sgt. Barbara
Olive is. She says, "Unfortunately, I don't think there's going to be a
happy outcome to this one."
Karen St. Mary believes her daughter is dead, too. She also believes
police could have, should have, done more over the years to find her.
She says her calls to Memphis police always end the same way.
"I'm always politely told I'm screwed," she says.
Kristin Helm, a spokeswoman for the TBI, says one of two conditions must exist in a case for the TBI to become involved.
"To enter a case, we either have to be requested by a local law
enforcement agency, such as the Memphis Police Department," Helm says,
"or it has to be at the request of district attorneys -- 'I want you to
open an investigation on such-and-such a case.'"
"Unfortunately, we couldn't find evidence of a crime."
Last edited by TomTerrific0420 on Mon Jan 04, 2010 2:43 am; edited 1 time in total

TomTerrific0420

Supreme Commander of the Universe With Cape AND Tights AND Fancy Headgear





Job/hobbies

: Searching for Truth and Justice



Memphis, TN- It's been nine years since a Memphis teen disappeared after a New Years Eve party.

Kirsten
Kryszak hasn't been seen or heard from since New Years Day 2001. Her
case moved from the missing persons department to MPD's homicide unit
last year after police got new leads from the public.

The
teen's mother, Karen St. Mary, was in town in March 2008 when Memphis
police announced an increase in reward money for her daughter's case.
The missing teen's mom got another update from police a few months ago.

"I
believe it was around Labor Day weekend and I decided to drop in
unannounced to really see if this case was truly being worked. I think
I took everybody by surprise. He did say he pretty much doesn't have
anything new. No body no vehicle no case," says St. Mary.

Three
key witnesses are young men who were with Kryszak the day she
disappeared. One of the last men to see Kirsten said she stole their
friend's 1988 Blue Ford Aerostar minivan on New Year's Day 2001. A
witness told police he saw her driving near the intersection of Poplar
and Highland in midtown Memphis.

"No one's ever found the van.
I'm not even too clear there was a van that was actually reported
missing or that this van actually existed," says the teen's mother.

St. Mary says she has accepted the fact that her daughter probably isn't alive, but needs to know why.

"It's
affected everybody. No one ever heals when something like this
happens. Please anybody that's got information come forward. It's the
right thing to do. It'll make you feel a lot better and it would
definitely make a family that have bleeding hearts feel a lot better
too."

There is an $18,000 reward for information about
Kirsten Kryszak's disappearance. If you know anything, even a small
detail, call Memphis Crime Stoppers at 901-528-CASH.

TomTerrific0420

Supreme Commander of the Universe With Cape AND Tights AND Fancy Headgear





Job/hobbies

: Searching for Truth and Justice



Police still searching for answers in decade-old disappearance
Posted: Jun 01, 2011 11:43 AM CDT
Updated: Jun 01, 2011 10:00 PM CDT
By Ursula Madden
MEMPHIS, TN - (WMC-TV) - It's a case that haunts a Mid-South investigator: What happened to a local teenager, who partied with friends and then simply disappeared? For years, police considered Kirsten Kryszak a missing person, but now they're investigating her case as a homicide, and need help to find the killer.
Newspaper articles detailing Kryszak's disappearance hang on the wall in Memphis Police Sergeant Bill Ashton's office.
"We're up against a wall," Ashton said in a recent interview. "Because we don't have a body, we don't have a van. It's almost like it never even happened."
For investigators, it's far from clear, what happened to the 18-year-old on New Year's day in 2001.
"She rang in the New Year at two separate house parties on Avalon near Poplar in Midtown," Ashton said. "It's the details surrounding New Years day that get fuzzy."
Kryszak stayed overnight at one party, and asked for a ride to her boyfriend's home the next morning. A friend drove her there in a borrowed minivan, but when Kirsten realized her boyfriend wasn't home, witnesses say she left her friend on the porch talking to a neighbor, got in the driver's seat, and drove away!
"And when she drove off that was the last time anyone saw her or the van again," Ashton said.
Kryszak didn't take any of her belongings, and her roommate said she didn't have any money.
In February of 2001, Earl Burgess told Action News 5 the last time he saw Kryszak was when she left with friends for the party in Midtown.
"There's no way in the world she'd just take off like that without calling anybody," he said.
Kryszak's mother hired a private investigator and put up a $12,000 dollar reward to find her daughter, and another $5,000 was added a few years ago. But more than a decade later, there's still no sign of her.
"I want to remind myself every day that I need to try and close this case and find this young lady," Ashton said.
Investigators say Kryszak was a troubled teen who'd been in rehab and was known to run away. They say they've interviewed everyone associated with her, and the case has gone cold.
If you know ANYTHING about the disappearance of Kirsten Kryszak...call Crime Stoppers at 901-528-CASH.
http://www.wmctv.com/story/14794245/police-still-searching-for-answers-in-decade-old-dissapearance?clienttype=printable

mom_in_il

Supreme Commander of the Universe With Cape AND Tights AND Fancy Headgear







admin

Admin





---
Permissions in this forum:
You
cannot
reply to topics in this forum