Police in Tazewell County, Va. have begun their search for a missing teenager, who could be en route to California.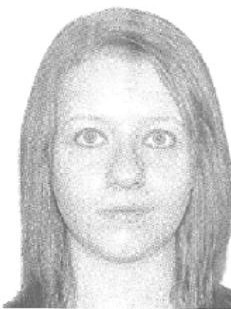 Marissa Johnson, 17, of Brandy, Va. was
believed to be headed to her grandmother's home in North Carolina on
Wednesday. However, she never showed up.
Police believe Johnson is with Taylor Mounts,
20, who is wanted for a felony probation violation. Mounts is also
believed to be Johnson's boyfriend.
Johnson is a white female at approximately 140 pounds. She is 5'5" tall with brown hair and blue eyes.
Mounts is approximately 6-feet tall and a white male. He is 240 pounds with brown hair and brown eyes.
If you have any information on their
whereabouts, you are urged to contact the Tazewell County Emergency
Services at 276-988-0645. You can remain anonymous.
http://www.wvnstv.com/story/17880109/search-begins-for-missing-tazewell-co-teen

TomTerrific0420

Supreme Commander of the Universe With Cape AND Tights AND Fancy Headgear





Job/hobbies

: Searching for Truth and Justice



A Tazewell County, Va., teenager who has been missing since last month
was found in Texas Saturday morning — in good health and uninjured —
according to a press release issued by the Tazewell County Sheriff's
Office.
Marissa Hope Johnson, 17, of Tazewell, was located and is now being
detained in Hillsboro, Texas, according to the press release. She was in
the company of Taylor Mounts, 20, of Tazewell County when she was
found. Both she and Mounts face charges in Texas for providing false
information to police and evading authorities.
"This is fantastic news for the family of Marissa," Tazewell County
Sheriff Brian Hieatt was quoted in the press release as saying. "I can't
express just how pleased I am with the coordinated effort of our
dispatch team, deputies and the law enforcement officers in Texas.
"This goes to show just how seriously this matter was to our agency and
the agencies we have been working with to bring this matter to a
close," Hieatt said. "We have been working with the National Center for
Missing and Exploited Children and tracking down every lead that has
come to our attention, we have worked with agencies in Kansas and now,
Texas."
According to the press release, the case broke early Saturday morning
when Mounts made contact with people in the area by using a convenience
store clerk's cell phone. Tazewell County sheriff's deputies made
contact with Texas authorities while the county dispatch center provided
vital information about the missing teen and Mounts.
Tazewell County authorities plan to extradite Mounts back to Tazewell
to face probation violation charges as well as other possible charges,
according to the press release. Tazewell County Sheriff's Office
expressed thanks to everyone who assisted with the investigation.
http://bdtonline.com/local/x1585742999/Police-Missing-Tazewell-County-teen-found-unharmed-in-Texas

TomTerrific0420

Supreme Commander of the Universe With Cape AND Tights AND Fancy Headgear





Job/hobbies

: Searching for Truth and Justice





Similar topics
---
Permissions in this forum:
You
cannot
reply to topics in this forum