The Pinal County Sheriff's Office is asking for the public's help in locating a missing San Tan Valley teenager.
Ashley
Davis, 17, was last seen walking from a park at 7 p.m. Jan. 11 in the
area of North Desert Honeysuckle Drive and East Denim Trail in San Tan
Valley, to her house on North Desert Honeysuckle Drive but never arrived home.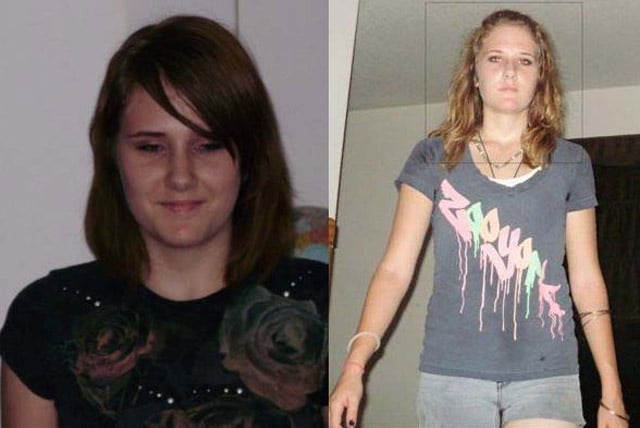 Davis was scheduled to report to military processing for enlistment last week.
She
is described as white, 5'2" tall, 10 pounds with brown/hazel eyes. She
was last seen wearing white pants, a white tank top under a gray,
3/4-sleeve shirt and a black jacket with a fur-lined hood. She also wore
white "Throwdown" brand running shoes. She had on an arrowhead necklace
and dangly bracelets.
Anyone with information on her whereabouts should contact the Pinal County Sheriff's Office at (520) 866-5111.
http://www.kpho.com/story/16553037/pcso-trying-to-find-missing-san-tan-valley-teen

TomTerrific0420

Supreme Commander of the Universe With Cape AND Tights AND Fancy Headgear





Job/hobbies

: Searching for Truth and Justice



QUEEN CREEK, Ariz. -- Pinal County teen Ashley Davis hasn't been seen for more than a week.

Olanda Ritze said she found her 17-year-old daughter's MP-3 player, wallet and makeup bag in their Queen Creek home. Ritze said her daughter would never leave home without those things.

"She's missing and I want her home," Ritze said. "Whoever has her, I want her back."

Davis was last seen Jan. 11, hanging around a pond near her home with her brother and a few friends.

"I am worried," said Davis' brother, Donovan Ritze.

Ritze said his sister was excited to graduate from Poston Butte High School and join the Army.

"I really care about her," said Davis' brother. "If you're watching this, then come home."

A neighborhood friend said Davis was unhappy at home.

"I don't think she's in this state, but I don't think she's hurt either," Elodia Martinez said.

Elias Johnson with the Pinal County Sheriff's Office said detectives are working all leads.

"There's no information that she was upset and ran away," Johnson said.

Ritze is confident her daughter didn't run away.

"She's been taken, somebody has her, if anybody knows where she's at I want her home," said the grieving mother.

Davis also goes by the name Melissa.

Davis is 5 feet 2 inches tall, 110 pounds with "calico" hair and hazel eyes.

If you have any information, call the Pinal County Sheriff's Office at 520-866-5111.


http://www.azfamily.com/news/Missing-AZ-girl-mom-Shes-been-taken-somebody-has-her-137805898.html

TomTerrific0420

Supreme Commander of the Universe With Cape AND Tights AND Fancy Headgear





Job/hobbies

: Searching for Truth and Justice



SAN Tan VALLEY, Ariz. -- A missing San Tan Valley teen has been found safe, although it's not clear where she has been for the past two weeks.

Ashley Davis, 17, vanished on Jan. 11.

According to PCSO spokesman Elias Johnson, Davis showed up at the home of a family she knows in San Tan Valley late Monday night and asked for a place to stay.

That family knew Davis had been missing and contacted PCSO. Detectives are now interviewing the teen. Johnson expected to release more information as it became available.

http://www.azfamily.com/news/Missing-San-Tan-Valley-teen-found-safe-137960773.html

TomTerrific0420

Supreme Commander of the Universe With Cape AND Tights AND Fancy Headgear





Job/hobbies

: Searching for Truth and Justice



---
Permissions in this forum:
You
cannot
reply to topics in this forum