Five years gone and no Desmond
November 17, 2011
Desmond Peter's family spent the young man's 19th birthday in tears.
What should have been a milestone event on Tuesday was instead a day of sadness and anxiety, because Peter has been missing since he was 14.
Peter disappeared in March 2007, and his family continues to search for him.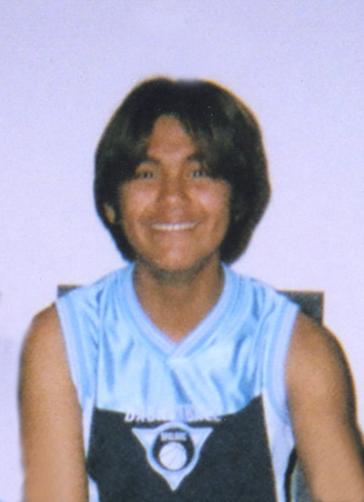 Desmond Peter prior to his disappearance.
"The police labeled him as a runaway at the beginning, and I kept telling them no, he wouldn't just run away," said Peter's mother, Elizabeth Louie. "He's left from time to time but he always let me know where he was."
Peter's family has driven from one end of the island to the other in search of him, while police have followed up on reported sightings.
The missing young man's family is appealing to anyone with information about the Peter's whereabouts to contact police.
"I want them to know this is breaking our family apart," said Peter's grandmother, Donna Louie. "We just need to know he's OK."
Peter's grandmother cannot keep her tears at bay when she talks about her grandson, or her niece, Tyeshia Jones, who was murdered in January.
The family has been under constant strain in the past five years.
"I don't believe that my son is gone," Peter's mother said. "He's out there somewhere with somebody. He didn't run away — something happened.
"If you have information, please come forward. I love him. I miss him. I want him back home. Our lives are lost without him."
Peter, who may be using the names Desmond Louie, or Casey Louie, is a First Nations male. When he went missing he was approximately 5'10", with brown eyes, dark brown hair and some facial stubble.
"He has been described as wearing a dark-coloured hoodie, which he pulls up to conceal his face," reads his missing person's report.
"His primary modes of transportation are by foot and bus."
Anyone with information about Peter is asked to contact the North Cowichan/Duncan RCMP detachment at 250-748-5522.
http://www.bclocalnews.com/news/134089758.html

karma

Supreme Commander of the Universe With Cape AND Tights AND Fancy Headgear






---
Permissions in this forum:
You
cannot
reply to topics in this forum