Cedrika Provencher: After four years, still no clues to girl's disappearance
July 31, 2011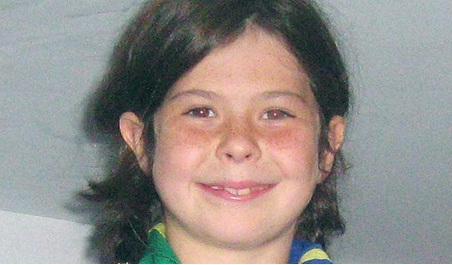 A poster for missing nine-year-old girl Cedrika Provencher. She would be 13 now.
Four years ago to the day, there are still no useful clues to help solve the disappearance of little
Cédrika Provencher
of Trois-Rivières, Quebec.
In spite of massive manhunts, the widespread distribution of photos and a massive police investigation, as well as the recruiting of many others to help find the girl, Cedrika, who would be 13 now, remains lost.
The Missing Children's network says that the file remains open and active and director Pina Arcamone says that one must never give up or lose hope when it comes to finding children.
She admits, however, that after four years optimism has faded. But she points out that in some cases in the U.S. and Austria children have been recovered safe and sound after several years of being kidnapped.
Cedrika's grandfather Henri Provencher says July 31 is always a sad anniversary. But he says the family continues to hold out a slim hope of finding her alive.
http://montreal.ctv.ca/servlet/an/local/CTVNews/20110731/mtl_provencher_110731/20110731/?hub=MontrealHome
-----------------------
background.....
Cedrika disappeared from her central Quebec home in Trois-Rivieres after reportedly helping a man look for a lost dog. She never returned home for her curfew and there has been no word from her since.

Hundreds of people volunteered to look for the youngster and police have chased thousands of tips while her parents have made several public pleas for information in the case.

Provincial police were looking for a French-speaking man between the ages of 30 and 40 with light brown hair and a medium build. He was seen driving a four-door red Acura car built between 2002 and 2004. Police say it has a beige interior and the car has chrome door handles.

karma

Supreme Commander of the Universe With Cape AND Tights AND Fancy Headgear







karma

Supreme Commander of the Universe With Cape AND Tights AND Fancy Headgear







karma

Supreme Commander of the Universe With Cape AND Tights AND Fancy Headgear






---
Permissions in this forum:
You
cannot
reply to topics in this forum