Amber Alert canceled, Vernon boys found in Maine


Posted: May 13, 2014 7:25 AM EST
Updated: Jun 10, 2014 10:44 AM EST
By Rob Polansky -
By Susan Raff - 
By Jason Frazer - 
By Joseph Wenzel IV, News Editor -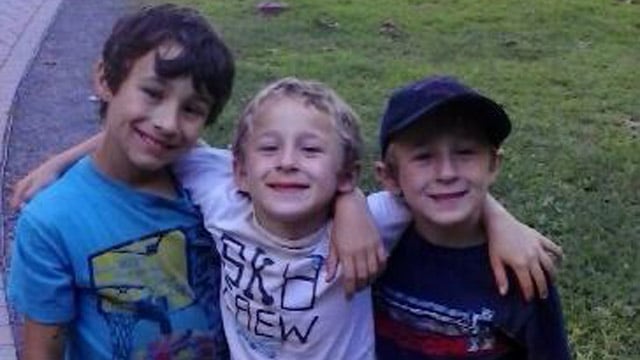 Boys Ryan, Brandan and Dylan Lewis are reportedly with their mother. (Vernon police photo)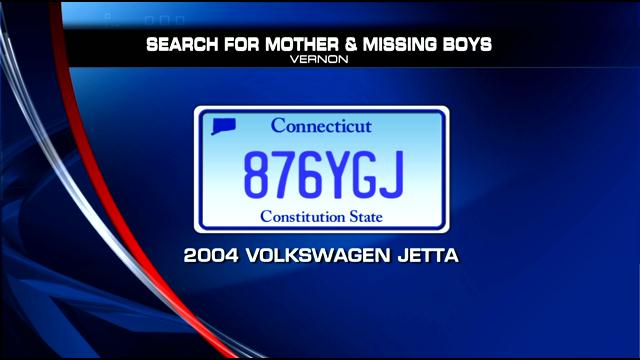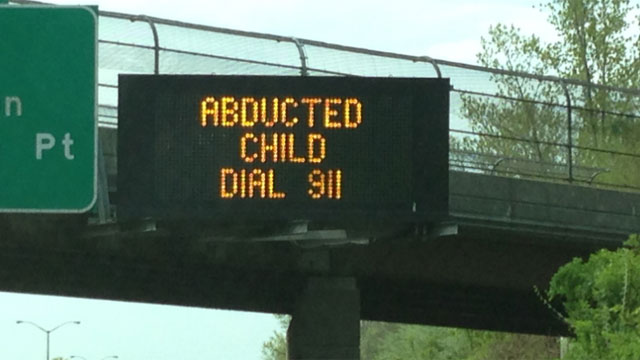 (WFSB photo)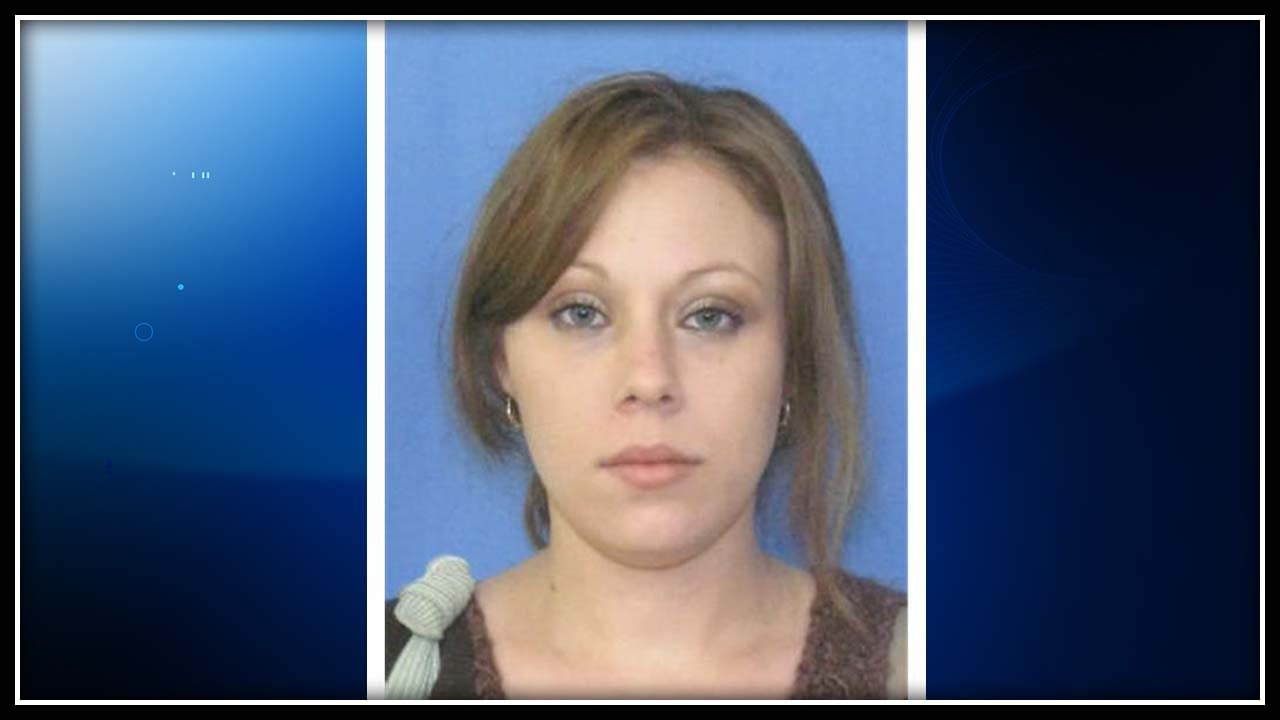 A picture of Jackie Morris. (Vernon police photo)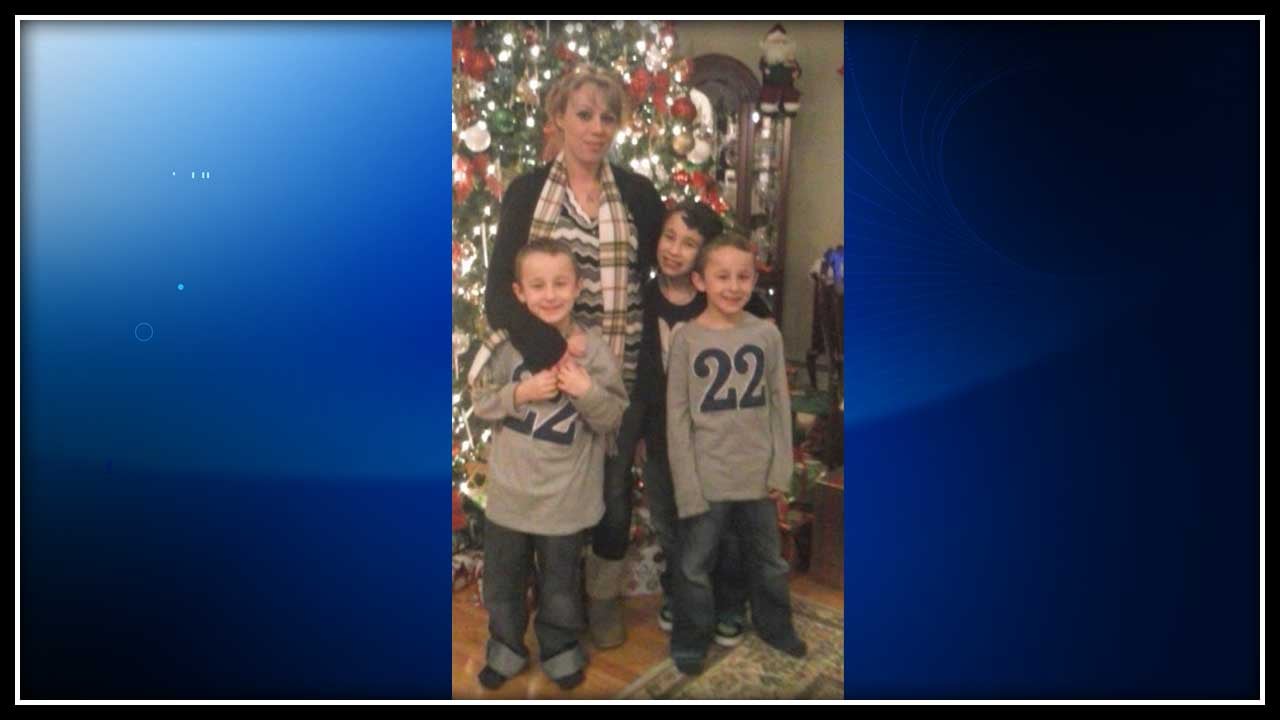 Morris and her boys. (Family photo)
VERNON, CT (WFSB) -
An Amber Alert issued Monday morning for three missing boys from Vernon was canceled after police said they were found in Maine.
Vernon police said 9-year-old Ryan Lewis and twins Brandan and Dylan Lewis, 7, were spotted with their mother, 32-year-old Jackie Ann Morris, in Bangor, ME.
Morris was taken into custody by Bangor police after being located at a motel in that area. 
The Connecticut Department of Children and Families was working with DCF in Maine to return the children to their father. The children, who police say "are in good condition," are expected to be returned to their father on Tuesday night.
Officials will be working with the Tolland State's Attorney's Office for any charges.
Morris and the children disappeared Sunday after not returning from a weekend visit, according to police.  
The twins are in first grade while Ryan is in third grade at the Skinner Road Elementary School in Vernon.
"They are great kids. They are fun loving. They were just at one of our events this past last week," said school Principal Sandye Simon. 
They were supposed to be back in class on Monday and Tuesday but were not. The boys' father contacted the school and informed officials that they were missing.
"He called us to let us know the boys had not returned home from their visit with their mother," said Simon. "He kept us in the loop and that he had contacted the police."
After his children were not returned, father Jason Lewis went to Vernon police, who issued a Silver Alert on Tuesday. Police said the Amber Alert was later issued because they were afraid the children were in danger.
"We don't know where she's been since she's checked out of that local motel on Sunday morning and we know that she's homeless," said Vernon police Detective James Grady.
Jason Lewis and Morris divorced last year. Court documents show both Morris and the father have joint custody of the children as of last August, but the children live with the father. 
The manager of the Quality Inn in Vernon, Ghulam Sarwar, said he recognized Morris when she checked in on Saturday. He added she stayed at the motel a few weeks ago and she also had her children with her.
The children and Morris stayed in their room most of the weekend, Sarwar said.
"She didn't do anything. She didn't come to breakfast," said Sarwar, who also remembered the red Volkswagon Jetta that Morris was driving. "I didn't see her in the breakfast area in the morning. She didn't talk to any employee or anything."
They said the last contact with the children was on Sunday to the father. The children told him they saw "toll booths" and were on a highway.
"I wanted to say thank you to the Vernon police. They help out a lot they got it done for me," said Jason Lewis.
They said they knew Morris had connections in Maine, so police had been working with officials in that area before she was arrested.
Sources told Eyewitness News that Morris had a history of mental issues, including schizophrenia, bipolar disorder and attempted suicide.
Morris gave the motel a Massachusetts address and up until a couple months ago, she was working at McDonald's in Southwick, MA, where her grandmother lives.
"I know she loved her kids. She talked about her kids all the time. She did say the father had the custody of them and every weekend she would be driving down to Connecticut to see them," said a McDonald's employee, who wished not to be identified.
"She never really seemed happy about that, but she didn't say anything bad about the ex-husband or the kids. But it seemed she really loved them."
Morris was charged with three counts of first-degree custodial interference and three counts of risk of injury to a minor. She is being held on a $250,000 bond in Bangor. 
Once Morris is extradited from Maine, she will be arraigned at Rockville Superior Court.
http://www.wfsb.com/story/25500371/amber-alert-canceled-vernon-boys-found-in-maine
Last edited by twinkletoes on Sat Jul 19, 2014 11:12 pm; edited 1 time in total

twinkletoes

Supreme Commander of the Universe With Cape AND Tights AND Fancy Headgear





Job/hobbies

: Trying to keep my sanity. Trying to accept that which I cannot change. It's hard.



Judge: Competency Exam For Vernon Mom Involved In Amber Alert
Jackie Morris of Vernon, who was was the subject of an Amber Alert in May, was arrested again for violating a judge's order and trying to visit her children. (July 3, 2014)
By CHRISTINE DEMPSEY,
cdempsey@courant.com
The Hartford Courant
6:35 p.m. EDT, July 16, 2014
VERNON -- A competency exam has been ordered for a Vernon mother who was the subject of a Amber alert when she took her three children to Maine in violation of a custody agreement and who was arrested again after allegedly stalking them.
Jackie Morris appeared briefly in Superior Court in
Rockville
Wednesday, twice looking into the audience. Judge Ropal Shah granted the competency evaluation requested by her lawyer, J. Patten Brown III.
Brown told the judge there was not much he can say in public about the evaluation request "for a lot of reasons."
The judge scheduled Morris' next court date for Aug. 13.
Morris had the three boys, 9-year-old and 7-year-old twins, on May 11 —
Mother's Day
— but failed to return them as she was supposed to under a custody agreement, the boys' father, Jason Lewis, told the Courant in May.
Lewis talked to one of the boys on a cell phone, and the boy told him they were on traveling on a highway with tollbooths, which meant Morris had taken them out of state. Morris has ties to Massachusetts and Maine.
On Tuesday, May 13, Vernon police contacted police in those states and issued an Amber alert for the missing boys. They were found with their mother at a hotel in Bangor, Maine within a few hours.
Morris was extradited from Maine and arrested on three counts of custodial interference and three counts of risk of injury to a child. She posted $20,000 bail.
On July 3, she was arrested again after police found her in her car, parked in front of the apartment building where her sons live with their father. She was waiting for them to return home, police said.
Morris was charged with three counts of violation of a protective order and one count of second-degree stalking. She remains in custody on $100,000 bail.
http://www.courant.com/community/vernon/hc-vernon-amber-alert-mom-court-20140716,0,5465960.story

twinkletoes

Supreme Commander of the Universe With Cape AND Tights AND Fancy Headgear





Job/hobbies

: Trying to keep my sanity. Trying to accept that which I cannot change. It's hard.




---
Permissions in this forum:
You
cannot
reply to topics in this forum